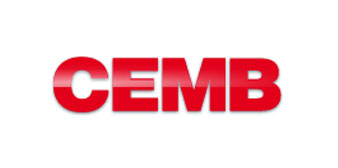 CEMB is one of the largest garage wheel service equipment manufacturers in the world. They have been in the wheel service equipment manufacturing business since 1946.
CEMB has been selling equipment in the US for about 40 years, mostly under private labels
Distributors may have sold or end users may even be using a CEMB product and are unaware of it!
CEMB invented the fixed shaft automotive wheel balancer, which we use today
CEMB is a privately held company with a double digit percent increase in sales in the recent down marketplace.
CEMB is the largest balancer manufacturer in the world.
CEMB is the "name behind the brand throughout the world on wheel balancers."
CEMB's wheel alignment equipment– only recently introduced in the US — is already a major player in that product line
CEMB is the only manufacturer in the world to make both garage and industrial balancing equipment
CEMB is the only manufacturer in the world to make both garage and automated assembly line wheel service mounting and balancing equipment. As well as tire matching, diagnostic, and tire uniformity testing.
CEMB'S assembly line equipment can be found throughout the world in plants of automobile and tire manufacturing companies.
CEMB balances everything in the transportation industry: Bus, Truck, Airplane Wheels and Jet Engine Rotors to High Speed Train Wheels and Axles.
In the automotive industries –besides wheels, tires, and alignment service– CEMB also sells equipment to OEM manufacturers to balance and mill disc brake rotors and balancers for engine crankshafts.
In the industrial field, CEMB sells equipment to balance everything from a dentist drill and the rotating tool and holder that made it to the diagnostic tool to solve vibrations issues coming from the rotation of a vibrating drive shaft and screw of large cruise ships.
---
CembMain

---
---
---
---